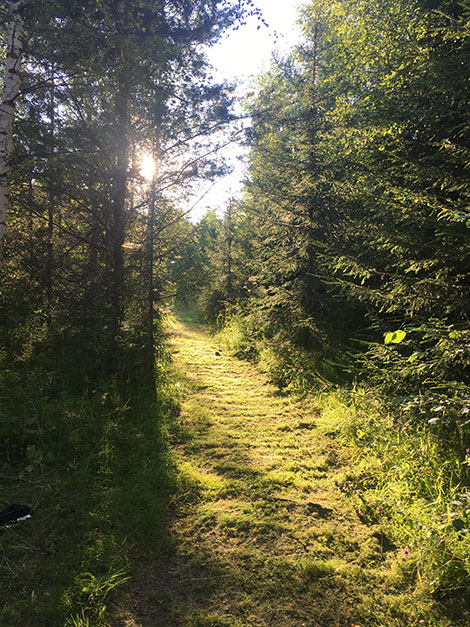 Astashovo would not be half as beautiful if it wasn't for the forest surrounding it. Enjoy the forest:
by foot along marked routes
See the route map
foraging for wild mushrooms and berries
watching wildlife with our guide, so you won't miss tooth marks from moose, hares, and beavers; wild boars' laying spots; will tell which bird species pecked any given pinecone by the way it was broke open.
For advanced participants, we offer nature observation from: the feeding stations, the hunting blinds, or the shelters made out of tree branches at the birds' mating place.

WALK WITH A GUIDE FOR A GROUP OF UP TO 6 PEOPLE

observing modern art (go through all the architectural objects created as part of the reWOODlution festival and later on)
visiting the ancient Pokrovskiy Avraamiyevo-Gorodetskiy Monastery and also forgotten roads and villages
on a forest lake – sunbathe, take a boat or paddle board (SUP) ride, go on a picnic and for a swim)

RENT A BOAT OR PADDLE BOARD