If the navigator leads you to Kostroma region, Chukhlomsky district, Ostashovo village – you are going in the right direction.

7-9 hours by car or overnight (8 hours) by train to Galich station

there are direct trains to Galich, including  the deluxe train Demidov Express

3 hours by car to Kostroma from Moscow; there is the Lastochka high-speed train; there are flights from Moscow and St. Petersburg
Contact us, and we will book you a transfer from Galich (70 km) or Kostroma (200 km). There are passenger cars as well as minibuses for 19 passengers.
It's convenient to include the Terem in a road trip across the Russian north. On the way here, you can visit many beautiful locations on the Golden Ring: Pereslavl-Zalessky, Rostov Veliky, Yaroslavl, Kostroma; visit Sudislavl and Galich, and, after Astashovo, you can go through Totma to Vologda or Veliky Ustyug.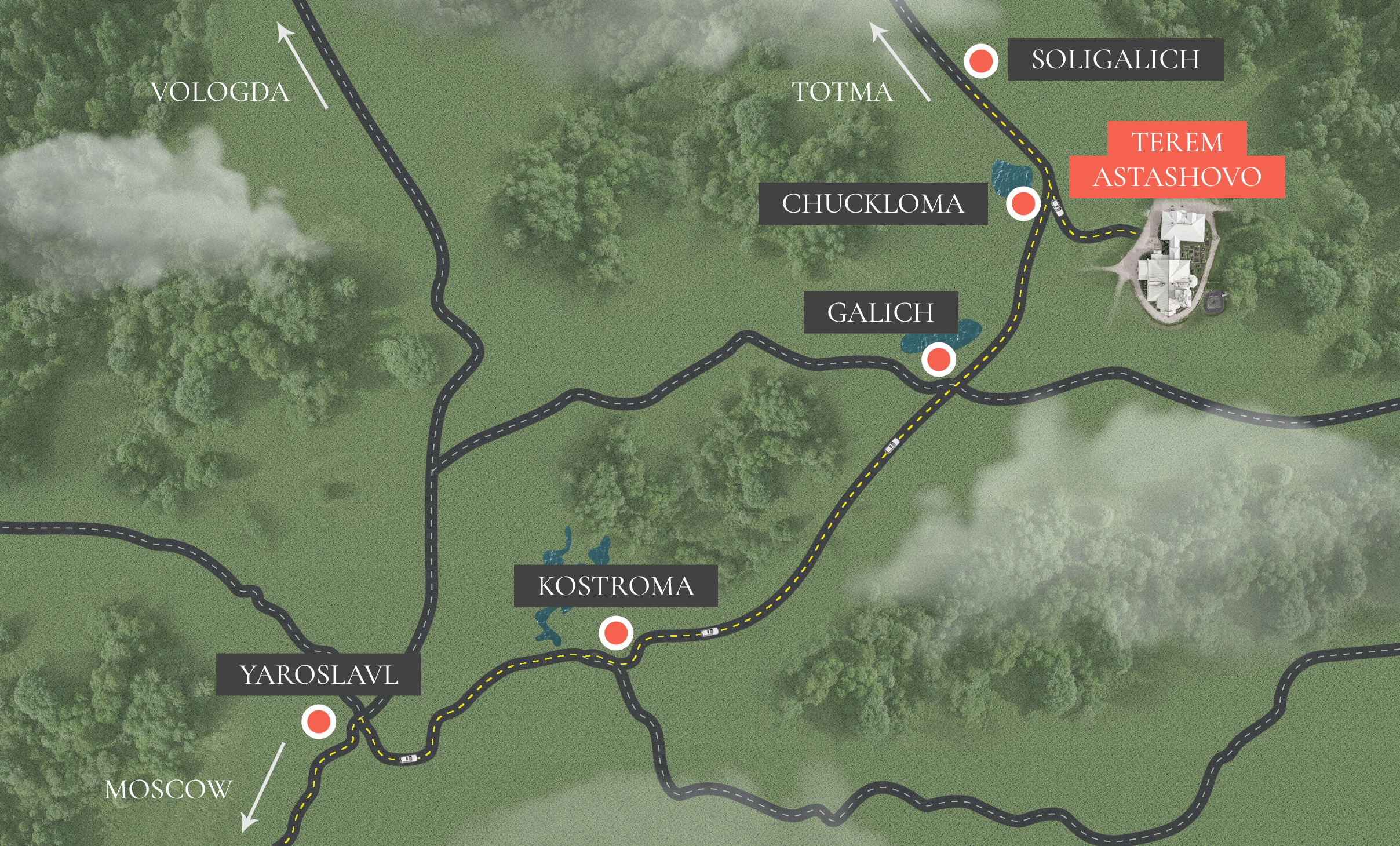 Our Team