To the Neronovo estate by tractor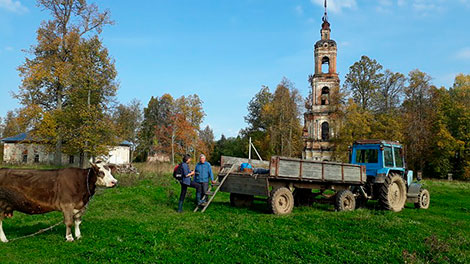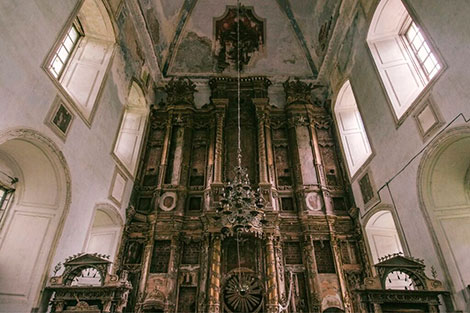 In the past, Neronovo was the richest estate in Kostroma province; it was the nest of the Cherevins, a noble family who became relatives of the Lermontovs. We will use a tried and true village method to get there – by tractor.
At Neronovo, the former estate of the Cherevins, the manor house's classical style has been preserved, and it even has a ballroom with choirs for musicians. Surrounding it are the remains of the estate's other buildings and a park, which is considered by historians to be one of the most impressive in the Kostroma region. But it is the monumental five-domed Church of the Resurrection, with its grandiose five-tier carved iconostasis with icons surviving from those times, that is most valuable and interesting for visitors. It is rare to see such a floor as in the church at Neronovo; it has been tiled with massive cast-iron slabs (family burials are under some of the slabs).
Nowadays, the Neronovo estate is privately owned. The owner is engaged in its restoration as much as the current state of neglect, remoteness, and lack of roads permit.
On the way back, you can visit Soligalich, where there are portraits of the Cherevins by the local naïve painter Ostrovsky that have been taken from Neronovo (the excursion to Soligalich may be ordered separately).
It's about 60 km from Astashovo to Neronovo, and for the last 8 km of the journey you will ride on a cart pulled by a tractor while sitting on fresh hay. It's fun and out of the ordinary! The tractor starts from the village of Fyodorovskoye, which you can get to by ordering a transfer from Astashovo. Tractor tours to Neronovo are conducted when there are at least 5 guests participating.