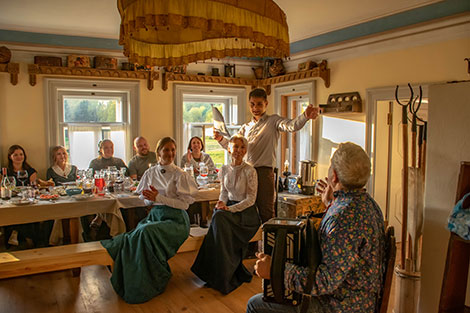 Songs and dances are accompanied by a lively and charming local musician. Here you will experience the warm atmosphere of village gatherings.
Performances may take place outside in front of the Terem or inside.
Lyrical songs accompanied by piano or guitar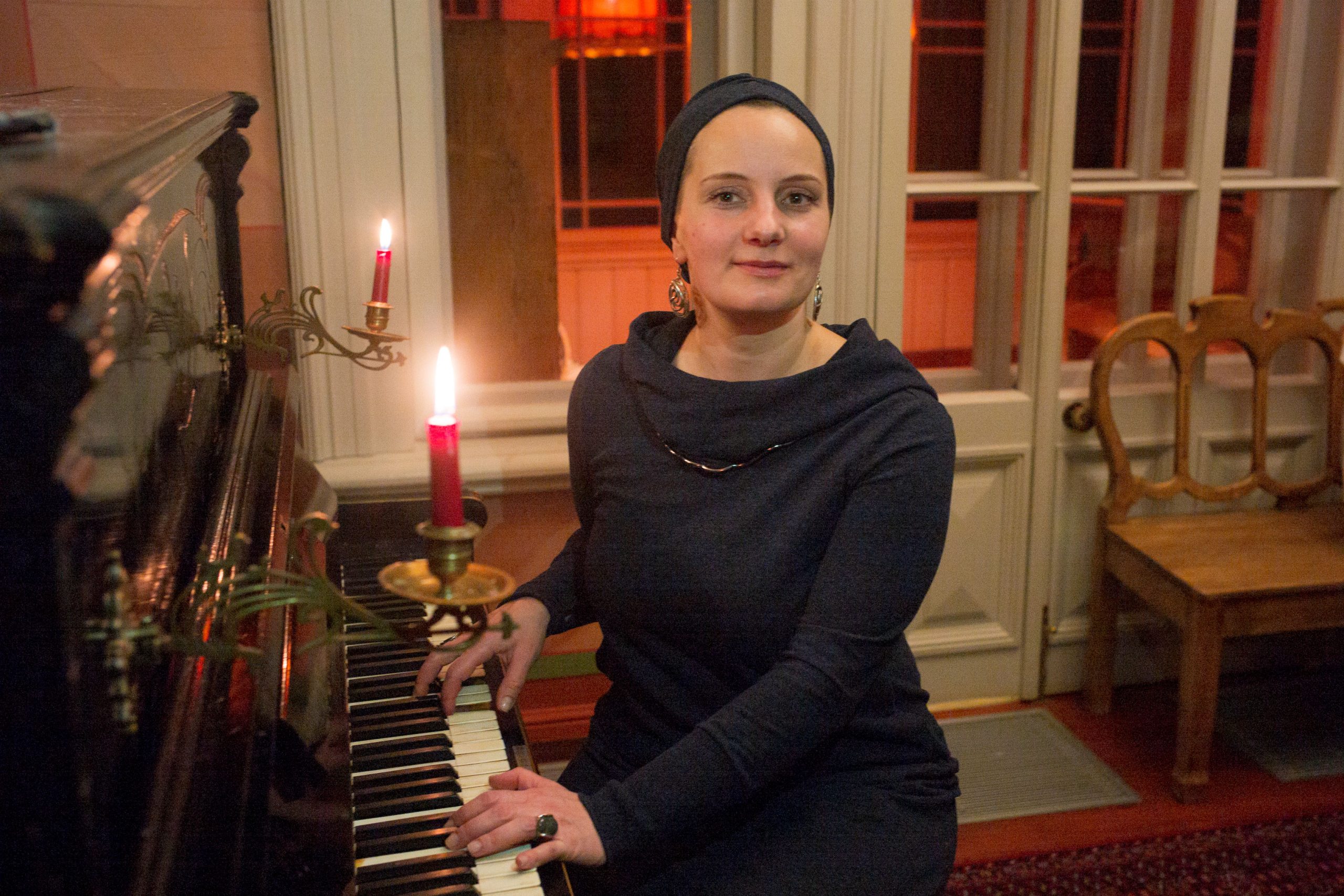 The sound of the antique piano combined with the Terem's interiors create an incomparable atmosphere. Tatyana Selivanova, who performs at concerts here, sings and accompanies herself on the guitar and piano.