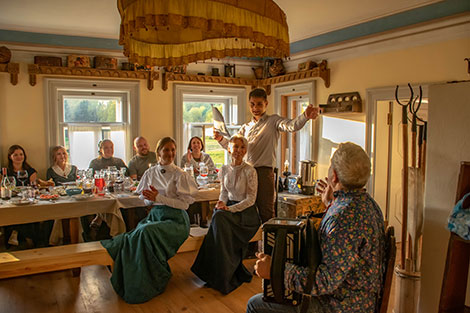 Songs and dances are accompanied by a lively and charming local musician. Here you will experience the warm atmosphere of village gatherings.
Performances may take place outside in front of the Terem or inside.


Book services
Романсы под фортепиано или гитару
В тереме стоит старинное пианино, звуки которого в сочетании с интерьером создают неповторимую атмосферу. Татьяна Селиванова, выступающая у нас с концертами, поет и аккомпанирует себе на гитаре и фортепиано.


Book services