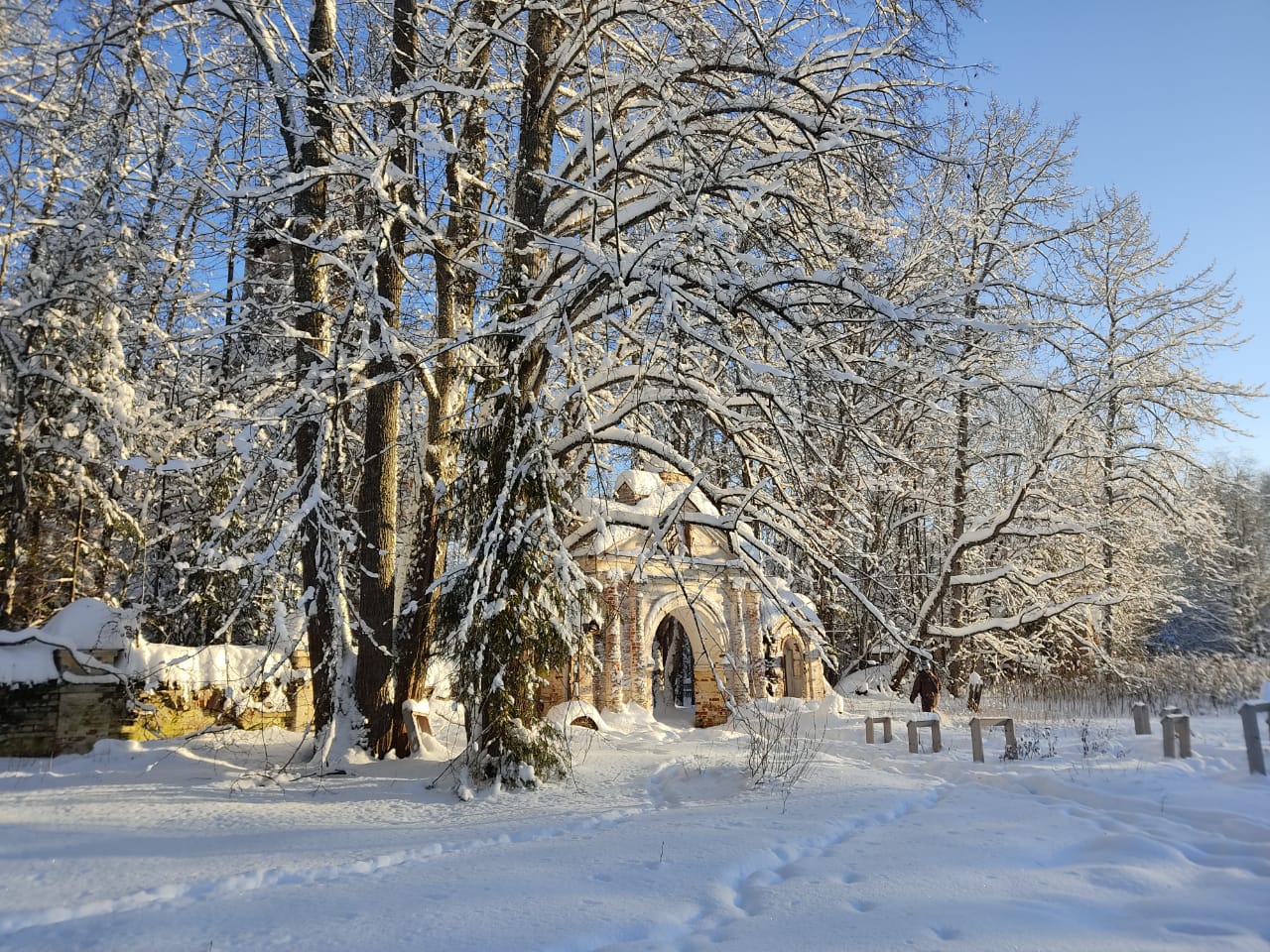 This classic cross-country ski trail includes 15, 8, and 5 km loops. Whenever possible it is doubled by a trail for skate skiing technique.
The ski trail goes through forests and fields and has both uphill and downhill sections. Along the way, you will see a church at the site of an ancient monastery, a forest lake, and architectural objects created as part of the reWOODlution festival.
Ski rental of all sizes available.
If you are dreaming about a longer ski trip, we will advise you on routes taking into consideration the current state of the surrounding trails and forest roads.
The ski season usually runs from mid-December to the beginning of April.

DAY RENTAL OF SKI EQUIPMENT (SKIES, BOOTS, POLES)