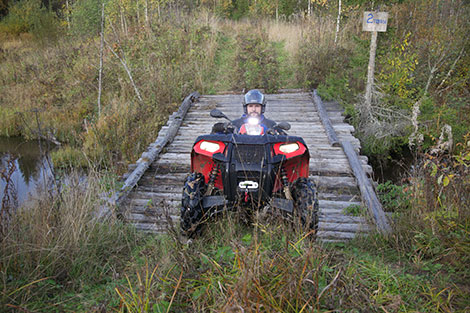 The Chukhloma area has impenetrable forests, flowering meadows, and, in some places, primordial mud.
During the trip, guests are accompanied by a guide on a separate ATV. The route will be determined according to the weather conditions, preferences, and skills of the participants. Participants are equipped with helmets and instructions are given before the trip.
The ATVs have two seats and it's possible for the driver and passenger to change seats. But only adults with a driver's licence are allowed to drive.
The season usually lasts from May to December, but you can always ask us about the conditions on the routes.

FOR 1 HOUR OF ONE ATV RENTAL