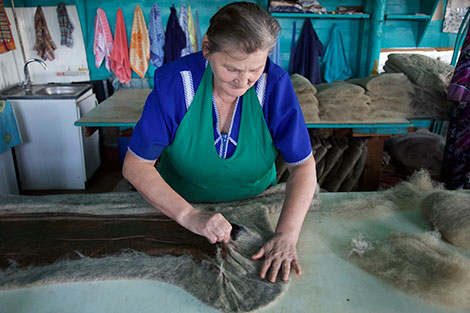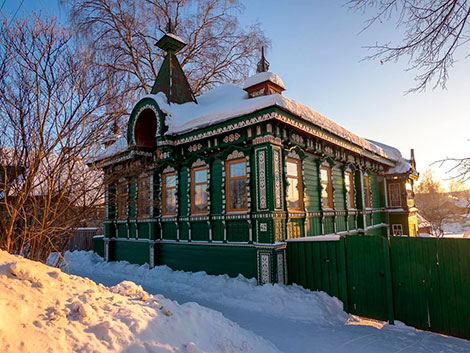 If Soligalich had been located closer to Moscow, it would have become a museum town. But it's in the middle of nowhere, and here, everything worth being in a museum is real.
They will unlock the padlock and show you through the cathedral, which took over two hundred years to build, and show you how to climb up to the bell tower.
Walking along the embankment, you will see the saltworks, which became a hydropathic establishment in the 19th century due to the efforts of the chemist and composer Borodin.
See the famous portrait gallery from the Neronovo estate in the museum.
Visit the working felt workshop, where the famous Soligalich felt boots are made. Although the machines here have been in operation for close to one hundred years, most of the work is still done by hand. They will explain and show you the whole process and invite you to make a couple of 'whisperers'.
During the summer, you can make a day trip by combining the excursion to Soligalich with a visit to the Neronovo estate (booked separately) or Vysoko, a churchyard with two churches and a bell tower. As you can tell by the name (Vysoko means "high" in Russian), this is the highest hill in the surrounding area. There is a stunning view from the bell tower – you can see many kilometres into the distance.
Excursions are conducted when there are at least 4 guests participating. Additionally, we can arrange a transfer.